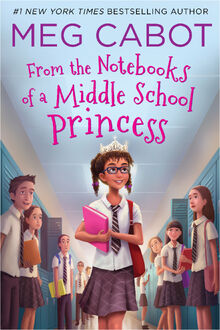 FROM THE NOTEBOOKS OF A MIDDLE SCHOOL PRINCESS a middle grade series writtedn through the illustrated diaries of a spunky new heroine, 12 year old Olivia Grace, who happens to be the long lost half-sister of Princess Mia Thermopolis. The books are written and illustrated by Meg Cabot.The book was published on May 19, 2015 by Feiwel & Friends.
Ad blocker interference detected!
Wikia is a free-to-use site that makes money from advertising. We have a modified experience for viewers using ad blockers

Wikia is not accessible if you've made further modifications. Remove the custom ad blocker rule(s) and the page will load as expected.